Skip to Main Content
It looks like you're using Internet Explorer 11 or older. This website works best with modern browsers such as the latest versions of Chrome, Firefox, Safari, and Edge. If you continue with this browser, you may see unexpected results.
QR codes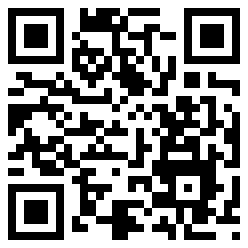 QR codes are a way of encoding information into a small 2D code that can be read by a small (normally free) application you can download onto most mobile 'phones with cameras, as well as tablet computers and laptops. It prompts your 'phone or other device to display some pre-written text; send a text message; make a call; or link to a website.
Creating QR codes
Creating QR codes is free, quick and easy.
Search the internet for "QR code generator" to find a range of free tools to create QR codes. Follow the instructions on screen and you will soon have your own QR codes!
Reading QR codes
There are many QR codes readers available. These use your phones camera to decode QR codes and take an appropriate action.
If you have a smartphone, the easiest way to install one is normally to search your favourite app store.
If you have a camera phone that doesn't use an app store, try one of these widely compatible readers below.
Some stuff I've said before about QR codes!